Latest News
Diyar Theater and the Clowns Without Borders USA Announce the Launch of the Clown Program in Palestine
The Diyar Theater / Diyar Academy for Children and Youth in Bethlehem and the US-based Clowns Without Borders have launched the "The Clown" in Palestine, which aims to develop clowning skills and abilities of 15 adult participants from the West Bank and encourage them to perform successfully for audiences of all ages throughout Palestine.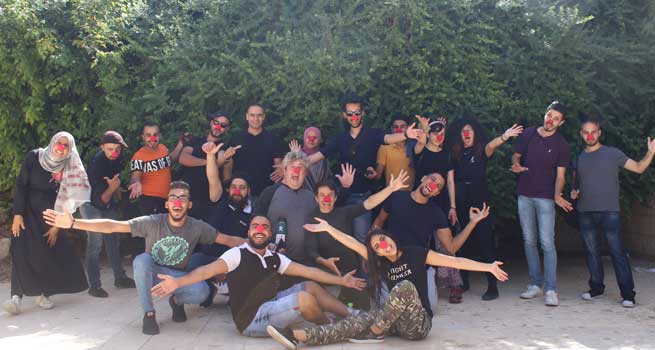 The Clown Program consists of 6 intensive training workshops over 3 years, during which participants are trained on the art and techniques of clowning. This is a joint production between the Diyar Theater and the Clowns Without Borders - USA.
In coming months, we have scheduled performances for over 10,000 children and families in various cities, villages and refugee camps throughout Palestine.
Top